Starting and growing a business venture is a dream come true for many. However, there are many challenges associated with it before you can actually visualize the rewards and the profit.
One thing you need to understand is that the financial aspect of your business is the most crucial element of entrepreneurship. If you want to become truly successful and profitable, you have to learn how to manage this aspect effectively.
Here are some of the best financial tips that we can offer if you want to elevate your business and minimize the risks of failure;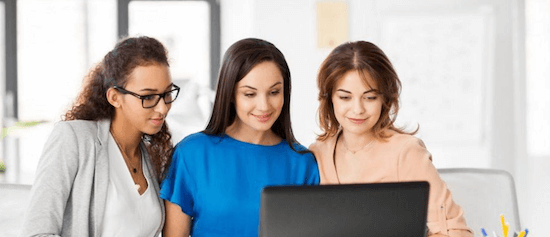 Separate your business and personal finances
Right at the start of your business, you should create all necessary efforts to separate your business expenses from your personal expenses. Open a business bank account and if possible, a business credit card as well; and maintain a separate bank account for personal use.
This will make it easier for you to separate these two entities. By doing so, you can monitor your business's finances well and determine how much progress you're making in managing it.
Provide convenience for your customers
Study your target market closely and determine merchant solutions to make your services or products accessible to a wider range of consumers. This could mean adapting to new technology by way of learning the newest payment trends and POS systems.
By means of embracing technology that is in parallel to larger companies, but on a smaller scale, you are able to deliver convenience to your customers. For example; contactless payments offer better security and faster transaction time thus allowing businesses to save time while making each transaction pleasurable and more convenient to customers through shorter checkout time. 
Create more cash flow and minimize debt
You may find this quite difficult but you will definitely benefit from it in the long run. In times when getting into debt seems like the most viable option to fund your business, learn to think outside the box and strive for ways to generate cash flow wherever feasible.
If you want to establish a sustainable business, you must learn how to diversify and come up with collaborative efforts to generate additional cash flow while trying to build your company. Create ideas that can generate small streams of income and stay out of debt as much as you can by cutting down on some of your expenses.
Don't overspend your money on creating a brand
Entrepreneurs tend to fail because they invest a lot of money in branding without paying significant attention to its return on investment (ROI) at the start of the venture. It's a sad truth that a lot of businesses lose money due to immaterial and senseless marketing bets instead of being more watchful about what is working and what is not for the entire business.
Therefore, entrepreneurs must be conscious of their company's return on investment every step of the way. Know where your money goes and determine if your investment is paying off.
Try to learn the basics in accounting
Successful entrepreneurs have an understanding of the basics of accounting. According to George Krueger, Co-Founder of BIGG Success; the language of business is accounting.
Your financial statements reveal so much about how your business is doing which is why, as an entrepreneur, it's essential that you know how to interpret them. These accounting documents also reveal how your business stacks up and they reflect the aspects that need to improve or the areas that require attention.