Welcome to MyFinanceCoach.org! This is where we discuss some important principles on how to manage the financial aspects of life. While financial stability cannot be achieved overnight or by reading a self-help book on finance from cover to cover, we can at least share with you ideas on how to make your life easier by keeping your finances on track.
Remember, taking one small step towards financial security can lead to a multitude of other great rewards just as long as you maintain your focus on your goal.
And don't rush, efficiency in financial management is literally a lifelong learning process and it takes more than theoretical knowledge to truly stay focused. It requires attitude, strength in character, and consistency because every single day is literally a battle of trying to keep your eyes on the prize.
Our Objective

We all know that living in this modern and technology-driven world can be quite demanding and most of the time; the list of expenses can be overwhelming.
This is why we've collated some helpful pointers that can help you overcome the most common difficulties in terms of budgeting and financial management. We're hoping that we could share with you tips and principles that are not just easy to follow but realistic and relatable as well.
The Challenges in Effective Financial Management
We often get advice on how we can manage our finances effectively. The truth is that there are truckloads of resources that can tell us exactly how to get started and how to be successful with our financial goals.
Still, many of us could attest to the fact that it is easier said than done. Sometimes, we find it hard to resist all the temptations that this modern world has to offer whether you're in Miami or anywhere else for that matter.
Who would say "no" to the idea of having all the material things that this world has to offer, going to interesting travel destinations, living in one of the most glamorous properties that every businessman or individual could ever dream of; and yes, driving a flashy and brand new car.
These are just some of the challenges that tend to sway us from our financial goals. And our excuse remains the same; "I'll work harder to earn more" or "I'll save on my next paycheck".
Trying to Achieve the "Good Life"
We have to admit that everyone wants to live what we refer to as "the good life"; but sadly, our perception of the "good life" is almost always more than what we currently have at present. And in most instances, it's more than what we can afford.
We usually end up working hard without even realizing that the rewards of our hard work are sometimes being invested in all the wrong places. Why? Because we have this tendency to spend more in an attempt to "have more" which is the reason why we never seem to have enough.
And before we even know it, we are already spending beyond our means and that is where financial crisis starts to arise.
Wants versus Needs: Identifying the Difference

We often complain about not having enough or not having the best especially when things get rough and life gets hard. This is a very common mentality. An example is a homeowner from Miami whose house had been damaged by a flood.
This homeowner would most likely complain about the location of their house instead of appreciating the fact that they have a house and the damages are temporary and can be taken care of. This homeowner could end up wishing for a new house.
Therefore a new house is a "want" but home restoration is the "need". Apparently, hiring restoration specialists is more practical than actually buying a new house.
Learning to identify between a "want" and a "need" can save you from being in a bad financial situation. Instead of acting on impulse, try to weigh your options carefully and take well-calculated risks. Before purchasing anything, make it a habit to ask yourself the question; "do I really need this, or do I just want it?" Making a wise decision can help you manage your financial situation better and can prepare you for far more important and necessary expenses in the future.
Be Aware of Your Options
Knowing your options can help you in recovering your losses. Here's an example; an entrepreneur in Fort Lauderdale who suddenly sees molds and water damage to his commercial space would most likely seek for the services of specialists on water damage fort lauderdale residents would recommend and claim for insurance coverage. However, claiming for insurance can be very crucial and the possibility of getting denied for such a claim can never be far behind.
Be Proactive in Finding Solutions
The most practical next step for the entrepreneur to do, financial-wise, is to hire a professional and licensed adjuster who can represent his best interests, appeal his case (if the claim had been previously denied), and negotiate on his behalf to the insurance provider.
By doing this, the entrepreneur can recover his losses so he can get back on track and focus more on his business operations. Hiring the services of a Public Adjuster can ensure that the claim will be handled professionally and the merits of the case will not be ignored. And this, in turn, can lead to maximum coverage and fair settlement for the entrepreneur.
Acknowledge the Need for Help
Based on this example, it is apparent that being aware of your options can save you from serious losses in your business profit and from potential bankruptcy.
In times when you're unable to manage things on your own, you can always seek the services of various professionals who can help you in minimizing the financial damages brought about by unforeseen circumstances. This is likewise applicable to homeowners and other property owners.
How to Manage Your Finances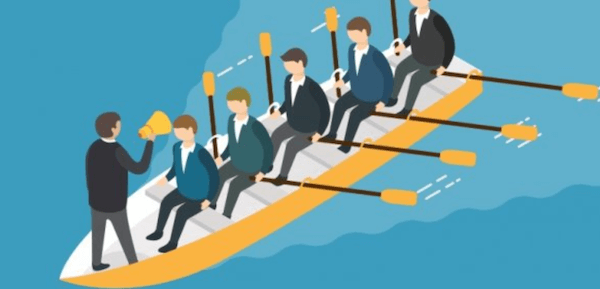 Don't underestimate your ability to focus on your financial goals. It all starts with one single step and then one thing would lead to another until you develop that certain level of discipline. Learn how to challenge yourself and write down your goals and priorities in life. Seeing your goals and having the means to visualize them makes everything plausible.
When in doubt or if you need to set a direction, you can always consult financial experts. Most financial firms and organizations, like our team, have experts who can help you sort things out and give you some sound advice regarding money and investment concerns.
There are also various online financial advisors and financial planners who can entertain your queries via free chatlines or through their live chat service. Additionally, you may also inquire via phone or email and ask for an appointment. A financial advisor is highly recommended for those seeking investment services, those who are in need of a good debt repayment plan, and those who need help in planning their budget.